Marine information for sailing on the Italian Riviera, Nautical tourism and cruise planning boat .
Italian Riviera.eu
Wally Yachts: Two New Orders
For some time the name Wally has been less commonly heard. Yet, the famous brand from Monaco, after a quiet 2013 (it launched the Wallycento Magic Carpet 3 in the spring, which won the Gaastra Palmavela regatta in Majorca), recently announced a full calendar of international competitions for ... (more)
The Chopi Chopi Wins the Interior Design Award
CRN, part of Gruppo Ferretti and specialized in building custom-made luxury yachts in steel and aluminium from 40 to 90 metres in length, participated and won with its 80-metre flagship the M/Y Chopi Chopi in the "Showboats Design Awards 2014", organized by Boat International Media. The ceremony ... (more)
Take part to an adrenaline day in go kart
Crew Gokart race will be Saturday 15 th or Sunday 16 th , depending on the "naughty" weather , at the racetrack of Roncoscrivia, organized by Supply Force One Join us writing at  hospitalitydesk@marinagenova.it      ... (more)
New: Book a hotel room now, pay in hotel
Now you can use our online booking service to reserve your hotel ! Simply choose the place you want to stay in the Ligurian Region, select the chosen hotel, check the photos and services and make your reservation. You to make your payment once you arrive at the hotel!! Click here to see the selection of hotels.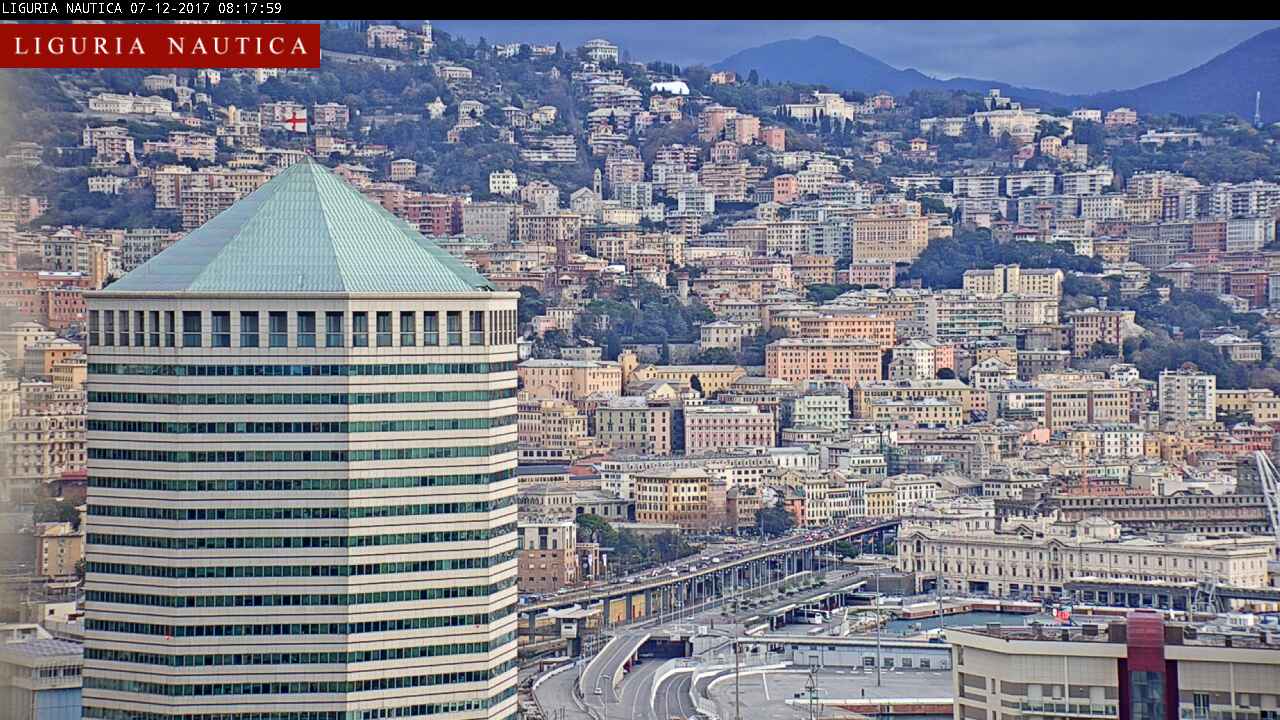 The first webcam of Liguria Nautica is now online!
The first webcam of Liguria Nautica is now online! A cutting edge dynamic webcam (the only one online) in Genova, that with cutting edge technology goes around the city with 180 degrees rotation on the Port of Genoa. Check it out before go sailing by boat.
News: Ligurian Videos
Finally the new videos of Genova, Sestri Levante and Cinque Terre are online! The video are made by Liguria Nautica, new videos will allow to visit these unique places with just one click! Of course just before coming to visit in person! We will be waiting for you...more videos are yet to come!
The natural park of Portofino
The Marine Protected Area, the Paradise Gulf, the gulf of San Fruttuoso of Camogli, the Tigullio Gulf and the town of Portofino cannot be missed, not only by boat! Take a look at the webcam of Portofino
Boat on sale and Forum
Take part to the forum about seafaring, news, fishing, where to eat, where to sleep, about yacht details... The Yacht Riviera is our new website for buying and selling boats.
The National Park of Cinque Terre
Cinque Terre: one of the most beautiful natural parks of the world, with its rugged portion of coast of the Riviera, and its five villages, perched on a steep dark rock promontory: Monterosso, Vernazza, Riomaggiore, Corniglia and Manarola. Take a look at the photo gallery of Cinque Terre and at the new videos!
Liguria Nautica on MySpace
New page of Liguria Nautica on MySpace...if you have a page there, add us as friends, or leave us a message! The community of sea lovers in Liguria is growing! This is the link to our page: www.myspace.com/ligurianautica